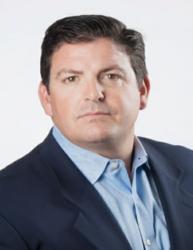 San Francisco, CA (PRWEB) November 03, 2012
The Mile High City will play host to the National Marijuana Business Conference 2012 next week. John Malanca, owner of the medical marijuana resource website UnitedPatientsGroup.com, says "Colorado's medical marijuana community is a model for the national cannabis industry and movement as well as the perfect location to host the industry's premier conference."
National Marijuana Business Conference 2012 will feature over 40 speakers on burning topics ranging from the latest innovations and consumer trends to the likely impact of the national elections and how the medical marijuana community can affect changes in policy and legislation.
More than 200 cannabis business professionals from 18 states are expected to participate in the conference, including Tripp Keber, CEO of Red Dice Holdings, president of Medical Marijuana Inc.'s manufacturing division, and managing director of Dixie Elixirs & Edibles, which makes THC-infused medications, and Dixie X, which produces over the counter hemp oil wellness products.
Keber will lead a session titled "Infused Product Manufacturers: How to Flourish in 2013" on Thursday November 8, at 3:30 pm. He will then share his thoughts on the hottest developments in medical marijuana products and industry technology as part of an expert forum panel on Friday, November 9, at 1:30 pm.
"This is a fantastic opportunity to learn from Tripp Keber and other medical marijuana industry thought leaders from around the nation," said Malanca. "Medical patients—especially those suffering from chronic pain—need all-natural alternatives to dangerous pharmaceuticals like opiates, which are highly addictive and increasingly fatal with rising incidents of overdose. These are the people who are making things happen."
Keber is a long-time cannabis activist and industry supporter. He is a founding member of the National Cannabis Industry Association and currently sits on the Colorado Medical Marijuana Industry Group Advisory Board.
"The marijuana business community is full of responsible leaders and caregivers who want to make real change in the world," said Keber. "I am proud to be a member of this noble group and grateful for the opportunity to speak at the conference."
Adjacent to the conference, the National Cannabis Industry Association will host its 2nd Anniversary Gala on Thursday, November 8, 2012 from 6 to 10 pm, beginning with a happy hour from 6 to 7 pm. Stand-alone advance tickets are available from NCIA at http://www.cannabisindustrygala.org, and limited tickets will be available at the door. Each ticket entitles the bearer to one drink, elegant Moroccan appetizers, and a unique gift.
Dixie X Hemp Oil Wellness Products are marketed online by United Patients Group. Dixie X products are available for purchase online at DixieX.com or through medical marijuana resource United Patients Group (http://www.unitedpatientsgroup.com/medicalmarijuanainc), or at wellness centers in Arizona, California, Colorado, New Mexico, Oregon, and Washington.
Dixie X products are not intended to diagnose, treat, cure, or prevent any disease. Statements made in this news release have not been evaluated by the Food and Drug Administration (FDA). Dixie X hemp-based CBD products are classified as food supplements by the FDA and are available for purchase online or over the counter in all 50 states without a medical marijuana ID card.
To learn more about Dixie X products or UnitedPatientsGroup.com, please call (415) 524-8099 or visit http://UnitedPatientsGroup.com/medicalmarijuanainc or http://www.dixiex.com. The best way to stay informed about developments is to "like" United Patients Group on Facebook and "follow" Untied Patients Group on Twitter.
About UnitedPatientsGroup.com

UnitedPatientsGroup.com is a discreet, safe, and professional online medical cannabis information resource for prospective and current patients, caregivers, and medicinal cannabis industry professionals.
While most online medical marijuana sites cater to patients already familiar with medical marijuana, the UnitedPatientsGroup.com website is a comprehensive and easy-to-use information source for people of all ages and experience levels, from novice medical cannabis users to experienced industry professionals. The site's News, Resource, and Blog pages introduce new patients to the ins and outs of medical marijuana healthcare, while helping experienced providers stay abreast of the latest developments in CBD therapies.
A free Five Star-rated UPG medical marijuana app is now available for free on the iTunes app store for iPhone 3GS, iPhone 4, iPhone 4S, iPhone 5, iPod touch (3rd generation), iPod touch (4th generation) and any iPad.
Related Hemp Legislation Press Releases