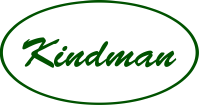 Denver, Colorado (PRWEB) May 26, 2015
DENVER (May 26, 2015) – As the nation's legal cannabis industry expands and evolves, it is also experiencing many of the growing pains felt by other start-up businesses. And like their mainstream counterparts, one major issue that cannabis companies now have to grapple with is how to recycle the tons of paper and plastic that marijuana growers, dispensaries and consumers go through each year.
"Where others see waste we see the opportunity to enhance our environment for the benefit of our community, our retailers and our customers," says Ryan Fox, founder and CEO of Kindman: one of the largest growers and distributors of legal recreational cannabis in Colorado.
Fox says Kindman is now expanding its own recycling initiative to its marijuana industry partners in Colorado – by encouraging those retailers to make sure Kindman packaging ends up in recycling bins, and not as discarded waste.
"Since opening our doors in 2009, we have actively practiced a 100 percent recycling effort," he notes, "and as a result, we can proudly say that more than half of our waste is recycled in bins that get taken to Waste Management through their Think Green program. The other half that goes to the landfill, we make sure it's compostable."
By state law, all marijuana products in Colorado must be sold in tamper-proof, child-resistant and opaque containers. Those rules make the products safer and easier for regulators to monitor, but they also create the need for making our own packaging recyclable, says Fox.
With those environmental concerns in mind, Fox pioneered Kindman's pre-packaged, pre-weighed and easily identifiable cannabis brands – and made sure all that packaging material was recyclable.
He took the extra steps to have his company use Plastic #2 – HDPE (High Density Polyethylene) bottles that are much safer for the environment, have a lower risk of leaching and are widely accepted by curbside recycling programs. Plastic #2 is often recycled into pens, recycling containers, picnic tables, lumber, benches, fencing and detergent bottles, to name just a few items.
The rest of the Kindman's packaging, including its distinctive, forest-green boxes, are made from cardboard and paper that's accepted by mainstream recycling companies. Fox notes that, even if his retailers don't have ready access to the usual recycling receptacles, they can encourage consumers to place Kindman packaging in standard, curbside recycling bins.
"We excited about being part of a recycling system here in Colorado with Waste Management, that takes our recycled boxes and bottles and converts them into energy," he continues.
"Additionally, we have a sense of pride here at Kindman, knowing that our extra efforts play a part in Waste Management's ongoing initiative to convert our local landfills into wildlife habitats… something that's very important here in Colorado."
Recycling is an important part of keeping overall business costs down, but Fox says it's also part of being an answerable partner in the Colorado communities where Kindman works and its employees live. The company also uses paperless documentation, and its daily tech operations include efforts to further shrink the consumption of paper, plastic and ink used in the state's legal cannabis industry.
"We have taken on a role as recycling consultants, to make sure our industry goes green and stays green," he says, "by encouraging our Kindman retailers to follow in our footsteps, and to help their own stores shrink their carbon footprints."
ABOUT KINDMAN
Established in 2009, Kindman provides customers with an unmatched cannabis product – grown in Colorado state-regulated facilities at indoor locations, using a customized process that combines food-grade nutrients and a unique soil mix that brings out the plant's best features. Close attention is paid to product cleanliness, quality, curing and processing.
Since the January 1, 2014 start of legalized sales of recreational cannabis to adults in Colorado, Kindman has provided high-quality marijuana flowers to tens of thousands of customers from over 100 countries.
For more information, visit: http://www.mykindman.com/
Tags: Marijuana, cannabis, dispensary, cannabis business, Colorado, packaging, recycling, carbon footprint, environment, Ryan Fox, Kindman